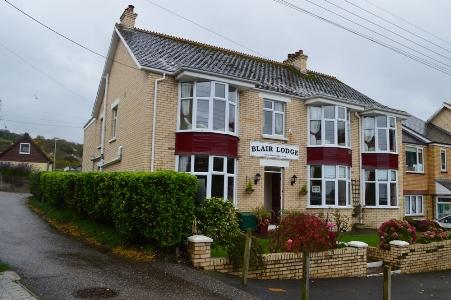 Commercial and Business specialists JD Commercial have reported the recent sale of Blair Lodge Guest House in Combe Martin and comment that they require more similar properties to replace the stock that they have sold over the past few months. 
James Doble from JD Commercial goes on to say that they receive daily phone calls and e-mails from prospective buyers looking to purchase Guest Houses and Hotels, often these calls are not area specific other than buyers express their desire to move to the South West.  Moving from Hertfordshire the buyers of Blair Lodge Guest House, sisters Sue and Carol-Ann, are looking to continue the highly profitable trade that has been established by the retiring owners. 
Comprising of 9 letting bedrooms the property offers far more including coastal views, owners accommodation, front and rear gardens as well as on site car parking.  The selling Agents comment that they would be delighted to meet current Guest House and Hotel operators, who may be considering a sale in the short to medium term, to offer them a free no obligation marketing appraisal. 
James Doble says "our approach is very straight forward, our competitive fee structure includes all marketing costs including internet and paper advertising, there are no upfront fees and we are only paid should we successfully sell your property".  "We say the marketing appraisal is free, what we really mean is it may cost you a cup of tea or coffee!!"  Blair Lodge in Combe Martin was sold from a quoting price of £595,000 Freehold. 
Those considering a sale of any type of Business or Commercial property can contact JD Commercial on 01237 424053 or via www.jd-commercial.co.uk.  Take a look at this property.